Blog nr 2 – Order in the Chaos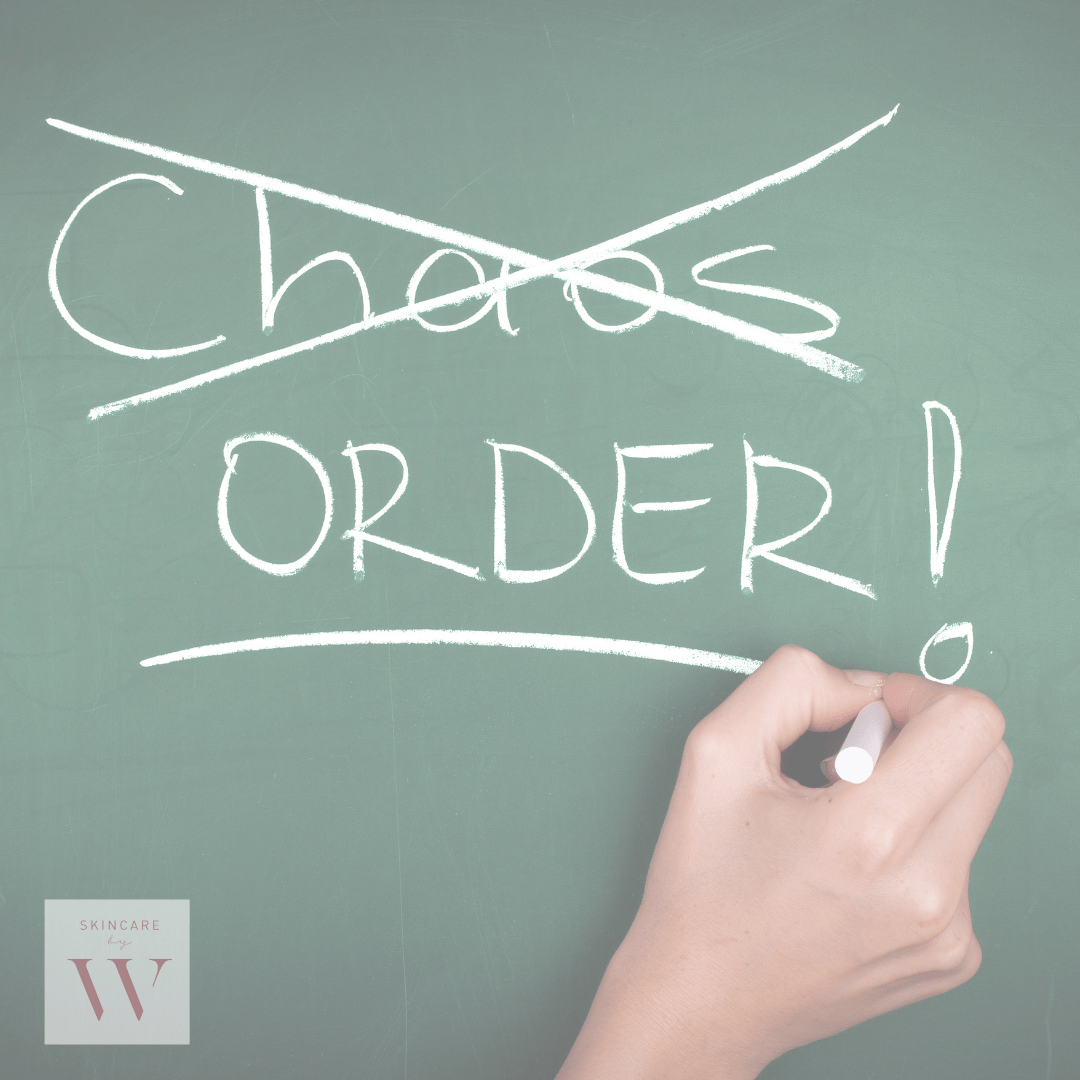 When I train beauticians selling skills, I often tell this story about the time I got a flat tire.
That sunny day, I drove my convertible to my appointment. When I came back, I saw that the left front tire was completely flat. I called and got my car towed to the tire center.  In high heels, business suit and with my computer bag on my shoulder, I approached the guy at the front desk and explained I had a flat that needed fixing or replacement. He looked at me and asked what type of tire I needed. I looked quite surprised, but he even more when I answered: … a black one.
To be honest, I don't know shit about tires. Okay, I know there are different sizes and that there are winter and summer versions. Further than that I am a complete 'tire moron'. What I am very good at, is skin and skin care ingredients. I know what works (and does not) and what concentration you need to see a difference on the skin. I know what kind of texture makes ingredients penetrate and what makes a difference on the skin.
As I was standing in the tire center completely lost looking at all those tires, I realised that when you enter the beauty section in a supermarket, pharmacy or you are at the multi-brand specialised shop, you can also feel completely overwhelmed as I did in the tire shop.  All those brands, day- and night care, for eyes, for neck ….  So how do you choose? What guides you to a specific brand or cream? The packaging, the texture, the smell, the reputation of the brand, a recommendation of a friend, the advice of the friendly girl from Sephora?
For many years now, I checked the ingredient lists of the products wherever I go.  When something looks appealing by a special ingredient, a claim or the packaging or a product comes gently recommended by the experts in the shops, I buy the product to look how it feels or the effect on the skin.  I check the scientific literature and read articles about new ingredients, new technologies and new developments. In some cases, I am pleasantly surprised by the product, by its texture or the effect on the skin but often I miss something to have a complete skin care.
And that is why I started to develop my own creams. I wanted to make the best cream with the best ingredients for day and night care so my skin looks and feels healthy and glows day after day, year after year.  And so can yours as I already did all the research work for you.
Have a great day!
Valérie Vroome
Founder